Check Out The Great Books and Products Below
Contact The Publishers To Add One Or More
To Your Web Site, Online Store, Blog or Catalog.
If you would like Your Book on Our Hot Books Feature Page
and in the Publishers Preview section in Book Dealers World,
Click on the Following Link for Complete Details:
Hot Books To Promote-Publishers Preview Combo Ad Special


FEATURE BOOKS
---
Dangerous and Desirable
C. Michael Bennis
Createspace
2981 North Wentworth Road
Tucson, AZ 85949
Phone: 520-444-3964
E-Mail:

c.michaelbennis@gmail.com


Web: http://www.cmichaelbennis.com
Retail Price: $14.89

The glistening razor like actions of this narrative cut across unexpected consequences. Julio's exploits are legendary. It is almost as if this former champion boxer can draw and fire his weapon before an adversary's brain registers the movement. He has one weakness: he cannot refuse helping vulnerable, innocuous victims. It is a carry over from when his survivor Jewish parents were killed in a train accident and he left the orphanage to live on the streets of Buenos Aires, an eight-year old with a dog for his only friend. Ironically, his combat skills draw the attention of an ambitious female war correspondent who seeks to discover his true identity. The hunter becomes the hunted when her article is published in a revealing expose. She believes Julio Navarro's true identity will win her international recognition, but in fact it might only make her dead as Julio Navarro goes on the lam and Ziv fears the worst for this incredible man.
---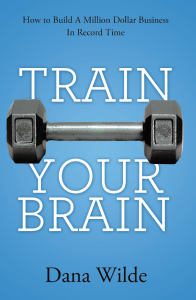 Train Your Brain
How To Build a Million Dollar Business in Record Time

Dana Wilde, Balboa Press -
A Division of Hay House Publishing

P.O. Box 272 Scandia, MN 55073
Phone: 320-281-4515
E-Mail: Admin@danawilde.com
Web: http://www.danawilde.com
Retail Price: $17.99

Train Your Brain is the ultimate business guide for entrepreneurs. Dana Wilde teaches the mindset secrets she discovered when she built two businesses to reach over a million dollars in less than 19 months each. Dana provides simple strategies that not only allow the reader to understand how the brain works but also show how easy it is to change your way of thinking and as a result, change your outcomes! With twenty easy-to-implement
Mindware Experiments
, Train Your Brain gives you all of the necessary tools needed to get off, and stay off the counterproductive
Cycle of Perpetual Sameness
, so you transform your life and grow your business in record time.



---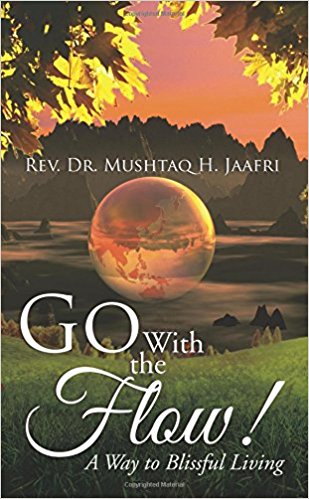 Go With the Flow!
A Way to Blissful Living
Rev. Dr. Mushtaq H. Jaafri, Mushtaq Publishing Company
919 Sonora Court, San Dimas, CA 91773
Phone: 909-599-0173 E-Mail: mushtaqjaafri@gmail.com
Web: http://www.gowiththeflowstory.com
Retail: $13.99


One of the most difficult things for people to realize is that we as human beings are more than a body,mind, thoughts, emotions or feelings. Our Soul is who we are. It is the highest aspect fo ourselves, where we and God are one. This book provides a variety of tools and time tested techniques that allows you to experience yourself as Soul–and as one with God. Dr. Jaafri takes readers on a journey toward enlightenment with the easy to understand techniques that can be implemented quickly. This book contains the exact 30 days mind-theory challenge that enabled him to experience himself as Soul not just in theory but a reality in his daily life. Amazing secrets revealed. Results guaranteed. Full refund is available if the mind training system does not work for you.


---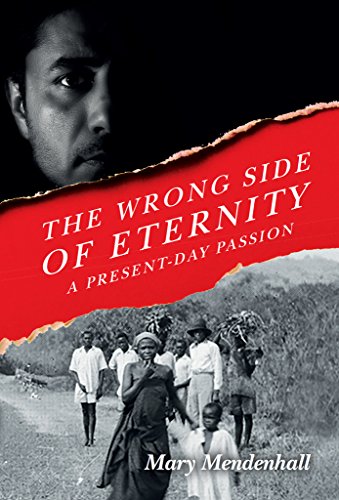 The Wrong Side of Eternity
Mary Mendenhall, PO Box 344, Davenport, WA 99122
Phone 509-630-3400
E-Mail: marymending@gmail.com
Web Site: www.marymendenhalletc.net
Retail: $14.99


Earth, Air, Fire and Water…Stephen O'Connell, an Irish-Mexican American with a checkered past, is dismissed from Bible college for asking too many questions. As a development worker in East Africa years later, he discovers that the mosaic of cultures has its sharp edges. Against the backdrop of the Rwandan genocide, he and others try to make the world a better world. But who will succeed in the end?

---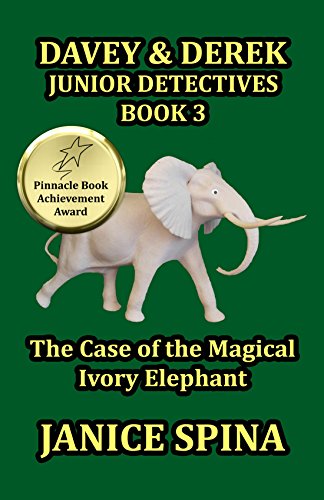 The Case of the Magical Ivory Elephant
Davey & Derek Junior Detective Series Book 3
Janice Spina, 63 Sawgrass Circle, Londonderry, NH 03053
E-Mail: jjspina@myfairpoint.net
Web: http://jemsbooks.com
Retail: $12.00



Davey & Derek Donato are twins who love adventures and enjoy being junior detectives. Their help is enlisted to find an ivory figurine that has been taken from the local museum. There are many suspects and danger is not far from the boys as they learn more magic with the help of their Aunt Gigi and use their skills to find those responsible for the theft.


---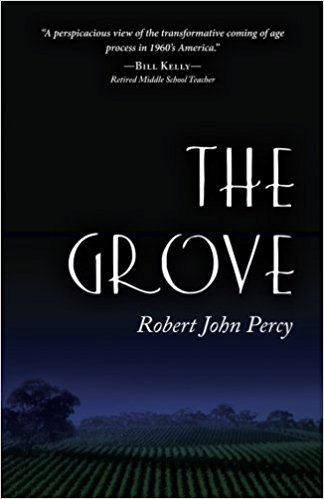 The Grove
Robert Percy, Luminaire Press, 3355 N. Delta Hwy Unit 159, Eugene, OR 97408
Phone: 541-520-9621
E-Mail: robertp129@gmail.com
Web Site: www.robertjohnpercy.com
Retail: $11.81


A young adult coming of age/mystery novel that may find a sentimental place in the hearts of adult readers. Set in southern California of the early 60's where thousands of acres of orange trees grow, young people find adventure and danger. A number of themes abound including the true meaning of friendship, family alcoholism and the joys of escaping into the natural world, even a man-made one. For ages 10-14.


---
Exploring Wine Regions: Argentina
Michael C. Higgins, Ph.D. International Exploration Society
P.O. Box 93613 Pasadena, CA 91109 Phone: 626-618-3613
E-Mail: mhiggins@exploringwineregions.com
Web Site: http://www.ExploringWineRegions.com
Retail: $34.95


Explore one of the most exciting and beautiful wine regions in the world. This book is an insiders travel guide of spectacular photography, romantic conversation, cultural exploration, inspiring wine education and captivating adventures into the depths of travel, food and wine connoisseurship. Insiders travel guide to Argentina's top three wine regions in beautiful coffee-table quality volume. 565 spectacular photographic images • 352 pages • printed on museum quality art paper.


---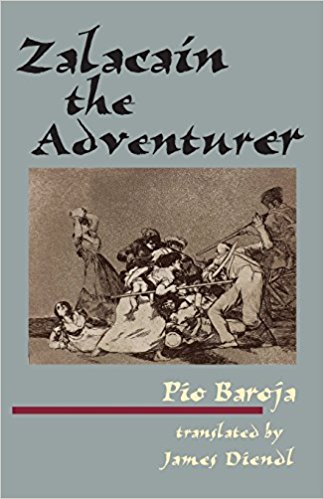 Zalacain The Adventurer
Pio Baroja Lost Coast Press 155 Cypress Street Ft. Bragg, CA 95437
Phone: 707-964-9520
E-Mail: cynthia@cypresshouse.com
Web: http://www.cypresshouse.com
Retail: $16.95



The hero of this novel is Martin Zalacain, born in the Basque region of Spain. Martin combines the footloose childhood of a Tom Sawyer with the sweet savvy of an incorrigible teen truant. The hero matures and becomes an adventurer, playing off French invaders supporting Charles, pretender to the Spanish throne, against the established republican government of Spain. He miraculously survives all hazards.

---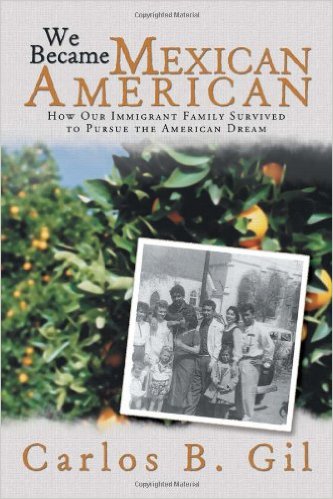 We Became Mexican American
How Our Immigrant Family Survived To Pursue The American Dream
Carlos B Gil
XLibris
6015 NE 205th Street
Kenmore, WA 98028
Phone: 206-714-4955
E-Mail: sinsalcbg@gmail.com
Web: http://www.tableofhonor.com/product/we-became-mexican-americanwinner-2013-los-angeles-book-festival/
Retail Price: $18.98



Discover what it's like to immigrate to the United States from one family's account. Highly readable award-winner tells the story about the cultural shock of arriving in the U.S. for the first time including the cultural conflicts and other difficulties in raising children in a new country and environment. Discover what the the immigration process is all about.




---

Friggin' Bean Counters
Navigating the BS Infested Cubicles of the Accounting Dept.
Karla Sasser
Simi Valley, CA 93063
Phone: 805-328-4523
E-Mail: karla@frigginbeancounters.com
Web Site: http://www.FrigginBeanCounters.com
Retail Price: $28.99





Friggin' Bean Counters begins with an entertaining history of the accounting and IT relationship as it developed from ancient Mesopotamia through the Italian renaissance to personal computers to today's Internet-enabled global economy. Particular attention is devoted to the evolution of information technology and its role in accounting and corporate governance. IT and Project managers will understand regulatory and accounting requirements and how implement controls that satisfy crucial regulations and reduce the risk of financial statement fraud.


---

---

---

---

---

---

---

---

---

---

---

---

---

---

---

---

---

---

---

---

---

---

---

---

---

---

---



Subscribe to NABE Mailing List
And Marketsmart Newsletter
Receive Free E-Book:
Public Speaking Superstar:
How To Sell a Ton of Books
at Speaking Engagements
and much more!