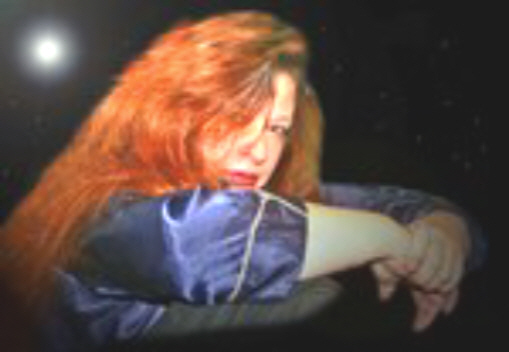 Athena Alexa
"Earth Prayers, Angels and Dreams"



Author and poet Athena Alexa specializes in making baby-alive digital canvas paintings to create art for greeting cards, advertising, packaging, book covers, posters and wares for the home. They are produced from a digital image and transformed into what resembles an oil painting when set to canvas.

Athena's work has been well received by fellow artists, has garnered over 6000 rave reviews, and her art, which has inspired hundreds of poems and stories, has been chosen to represent the writings of fellow poets and novelists on the website fanstory.com. She has received numerous honors, medals, trophies and editor's choice awards for her writing, photography and artwork.

Athena was inspired to create her first book, "Earth Prayers, Angels and Dreams" after watching Al Gore's documentary, "An Inconvenient Truth."

"Although the book is not based on the documentary, it motivated my art towards save the earth topics, which I feel are very important today," Athena said.

Athena's messages are clear and concise, profound, yet simple. They are optimistic and grounded as well. The whole book serves as a reminder of what we are and what we can be, which is often overlooked in this fast-paced world we find ourselves in today.

"Earth Prayers, Angels and Dreams," the first book in the series, contains elegant and striking artwork that sets it apart, especially in this era of mass-produced, production line mainstream talent. Athena's unique voice and vision originate straight from her heart and readers get to see the world through more child-like eyes.

John Richards of Outskirts Press, has said "It is a strong, bold and beautiful debut piece and I look forward to seeing where Athena's imagination travels in future publications."

Themes throughout this first book include war, peace, global warming, the nature of time, and the effect these things have on our children and on our own individual psyche. The book will definitely stir up many late night discussions, debates and group conversations.

Although children are sure to enjoy the art and poetry of "Earth Prayers, Angels and Dreams," the book is intended for a mature audience because of the important subject matter.

Three more books will follow and their titles are "The Angels Awaken," "All of God's Children," and "Fairy Tales in the Land of Tomorrow."

All the art from Alexa's four books will be available for licensing. For more information about "Earth Prayers, Angels and Dreams," visit Athena's web site at http://www.timeswindow.com or send her an e-mail at mailto:journeyin2forever@msn.com. Dealer inquiries are invited.