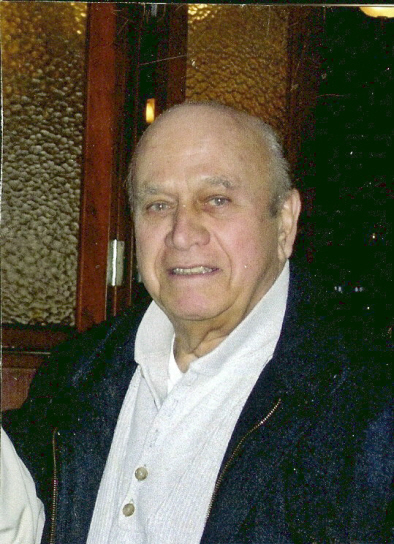 Bruno G. Botti
"Beyond the Tether"




Author Bruno G. Botti, is one of eight children of Italian immigrants, born in Brooklyn, New York. He is the father of three children and six grandchildren. Bruno served his country by enlisting in the Army where he became an Honor Guard of the Third Infantry Regiment in Ft. Myers, Florida. After his honorary discharge from the Army, Bruno signed to play minor league baseball for three years.

He moved to Cleveland, Ohio in 1970 to start a new career in the metals industry. He started as a sales engineer, then became a partner and after that President of his own investment casting manufacturing concern.

Since retiring, Bruno has pursued his lifelong ambition of writing his first novel, "Beyond the Tether" which has just been released and has won a Pinnacle Book Achievement Award for 2007.

"Beyond the Tether" is the extraordinary story of a Siberian husky named Tasha, who demonstrates through her responsiveness to police work, life saving, and search and rescue her cognitive and reasoning abilities. This is still a controversial topic among Animal Behavioral Scientists. The book is informative, entertaining and exciting and evokes a wide range of emotions. The novel is a riveting, sometimes heart breaking reminder of the special bond between man and his dog.

Here's what people are saying about "Beyond the Tether," a quality hardcover edition,

"A brilliant story with powerful illuminative writing about a man and his dog Expressing their devotion and reverence to each other as they confront the torment of mortality." Anthony Zampino, Surgeon & Freelance Writer

"Bruno Botti has captured the graceful power of animals that influences much of our lives. He brings us into this magical relationship between animals and pet owners in a very entertaining way." Teka Ludovino, Animal Behavior Specialist.

"This is a wonderful story of an extraordinary dog who touched everyone that crossed her path. She had me laughing and crying." Amy Cohen, Producer, Los Angeles

"It's a truly amazing story that captures your mind and heart from page one. Bruno G Botti completely understands the human-canine bond. "Beyond The Tether" is a wonderful read." Tiff Gravel, Director & Producer, Los Angeles.

"Bruno G Botti's novel tells the story of Tasha, who adopted her humans as her "pack." She teaches them, and us that true love transcends this lifetime." Barbara Niven, Actress, Los Angeles.

To order a copy or request more information about "Beyond the Tether," visit http://www.beyondthetether.com. For wholesale details, contact Tate Publishing at 1-888-361-9473.