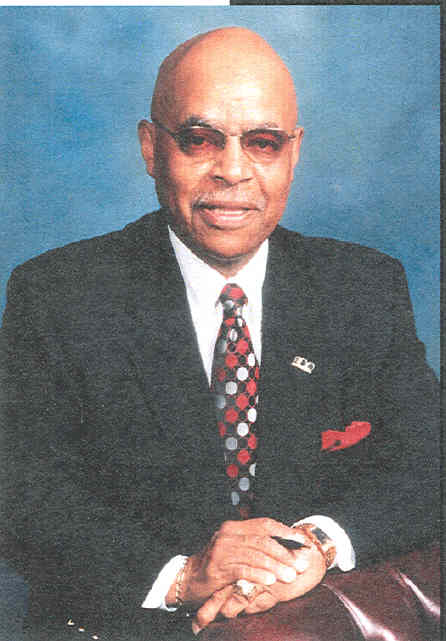 Ken Hudson
"A Tree Stump in the Valley of Redwoods"



When he was growing up, Ken Hudson had dreams of becoming a major league baseball player. But his life was going to take a different turn.

Hudson became one of the first two black referees in the NBA in 1968. In those days, he earned $90.00 a game, while he learned his craft from veterans Norm Drucker, Joe Gushue, and John Vanek, who were his officiating partners during many of the contests.

In 2006, Ken published his amazing autobiography, "A Tree Stump in the Valley of Redwoods," and told his inspirational story to the world.

"I never did things for public acclaim or to be recognized," says Hudson. "I did things because I operated on the theory, and I learned this from my father, you're here on this earth for a purpose. That is to make things better. You reach twice in life. You reach out for help and you reach back to help."

When Ken entered the NBA, racial tensions were high in the United States. But he said he did not have any problems. His friends were very protective and helpful especially during his first years.

"On all the teams, there were one or two guys who would always go out of their way to be supportive, like Walt Bellamy, Jerry West, and Wilt Chamberlain," says Hudson.

If a player did question a call in any particular game, Hudson would not back down.

"Kenny had nerve," says Boston Celtic patriarch Red Auerbach, who along with Bill Russell, and Milwaukee Bucks center, Wayne Embry, were instrumental in hiring Hudson. "He would call it. He was always in good shape, and he was emphatic. He was a pretty good referee, if there is such a thing."

Hudson says that some fans may not have liked a black referee, but none of them ever confronted him or directed any racial slurs at him that he heard.

"Fans were fans," says Hudson, "I refereed summers in New York's Rucker League and it prepared me for the NBA. It was a good training ground. It made me immune to any craziness from fans."

At the same time, Ken was a referee in the NBA, and a marketing manager with Coca-Cola. Coca-Cola executive Bernie Harper says, "Ken became a mentor to me, suggesting that I, a truck driver, should be thinking aout management. After a year on the job and with his recommendation, I was promoted to manager in the full service vending department."

Basketball players towered over Hudson's 5" 6" frame, but Ken became a giant in his own right. His biography, "A Tree Stump in the Valley of Redwoods" is not just a story of his life, but also a motivational book for young people on how they can realize their dreams. All through his life, Ken has developed positive and meaningful relationships with people who have helped him along the way, and to whom he has returned the favor by talking at colleges and business groups across the country.

"I encourage young people that the mountain is out there for you to climb," says Hudson, "It's just a matter of how you decide to start the journey. When you open your eyes and touch that floor, look in the mirror and say, "I'm going to be the best person I can be today."

Ken's book is packed with incredible photos of personalities in all walks of life, not just in sports. Ken has personally met and worked with many of them, who call Ken a friend and a person they trust.

William R. Harvey, President of Hampton University, has said, "Your book is an excellent resource that motivates athletes to strive for success, but non-athletes can also benefit from reading the book."

Chuck Smith, Former NFL Player and Sports Host has said, "Ken is one of the most dynamic personalities and success stories that I have ever known. From business to sports to philanthropist, he's a great role model."

To order a copy of "A Tree Stump in the Valley of Redwoods," or to get further information about the book, wholesale prices, etc. please contact Vickye Bone, Smith Bone Marketing, 5120 Chemin de Vie, Atlanta, GA 30342, 404-307-4432, or send her an e-mail at mailto:vbone@bellsouth.net. The book retails for $14.95.