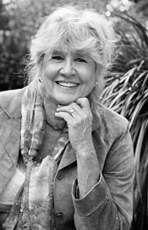 Diane Marie Pinkard
Author of
"Just Treat Me
Like I Matter"


Diane Marie Pinkard is a brand new publisher and a first-time author. Her book, Just Treat Me Like I Matter, was self-published in 2008 and her topic is about relationship selling. People buy people, and they buy best from people that treat them like they matter. This simple, cheerful proclamation is the heart and soul of Diane's new book!

No matter what your type of selling, you will find this refreshing book brimming with her well-seasoned tools and techniques for improving both your personal and your professional life. Diane really understands the Study of Human Dynamics what makes people tick. And she is masterful in her ability to pass her knowledge and wisdom to her audience. A natural teacher, Diane will inspire you, she will challenge you, and she will delight you. Her approach is straight-up, genuine, and full of heart. She joyfully shares her street smarts and her delightful, heartwarming stories with the sincere intention of enlightening and educating you.

In Diane's new book you will learn much more than just doing sales. This is a must-read for anyone who not only wants to improve their selling, but wants to improve the quality of everyday life. For, you will be given a splendid collection of recipes for simply living your life. Diane maintains that we are all salespeople in our own right, that we are all continuously selling each and every day. She believes that sales is not only about selling our products and services, it is about selling ourselves!

Diane sees her new book to be her very expensive business card. She has hired Book Shepherd, Gail Kearns, from To Press and Beyond to help her launch her heartfelt work out into the world. Her dream and goal is to conduct training seminars around the country for those that want to personally and professionally empower themselves - who want to take their lives and success to their own optimum level of performance. She envisions her passion to be like that of the 19th century Johnny Appleseed, an American pioneer and nurseryman who spread, not only his apple seeds, but distributed his seeds of spiritual kindness and generosity.

Diane's approach to learning is delightfully refreshing. As, both, a teacher and as a sales professional, she believes in teaching and learning with heart and happiness.So she is looking forward to a very successful and exciting 2009. For, all those that meet and share with her, will not forget their enjoyable time with her. Describing herself, she likes to say, "I like to make all those that I meet and talk with along the way, a better day, because they have spent time with me!" Her brand is: "Success with Happiness and Heart!"

Tom Hopkins, author of "How to Master the Art of Selling," said, "I teach the art and science of selling but what lies beneath is the heart and psychology of what selling situations are all about. Diane has written a helpful tome for those who are ready to take their selling relationships to a much deeper level."

In "Just Treat Me Like I Matter," you will learn The Makings of a Good Sales Professional, Steps for Developing Your Personal and Professional Growth, Personality Styles, How to Deal with Difficult People, and much more. Plus Diane offers her valuable Toolbox Full of Tools you can use right now.

To order a copy of "Just Treat me Like I Matter" or to inquire about wholesales purchases, please contact Diane at Bonny Doon Publishing, P.O. Box 1382, Felton, CA 95018, 831-426-2510. Send an e-mail to info@heartofsales.com or get more information on Diane's informative, popular and colorful website, http://www.heartofsales.com.