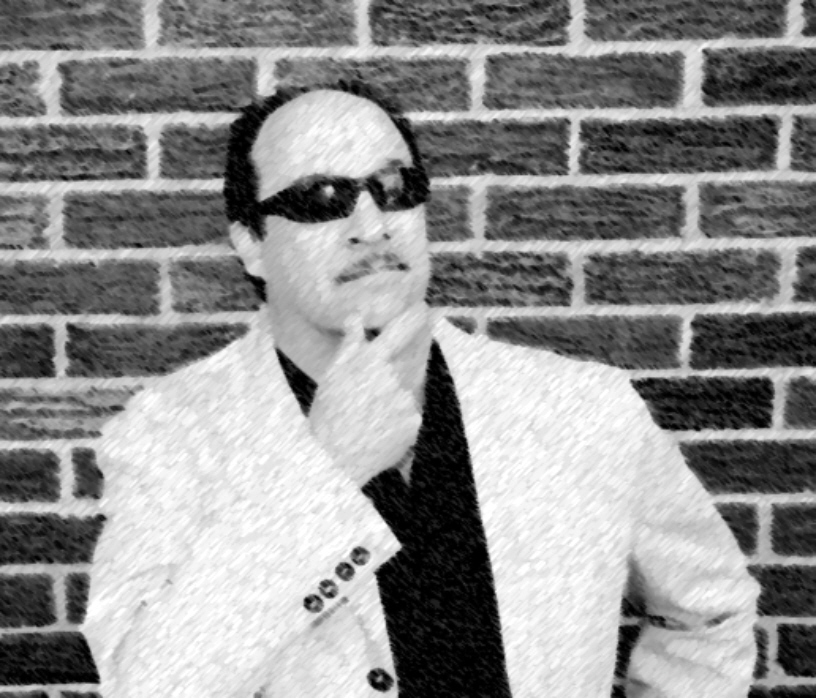 Robert Secreti
We Danced Before Time



BDW: Give us a little background about yourself and your work.

Robert: Life's journey has taken my family and me on a never dull or boring cycle. Out of high school I joined the USAF. As a 18-year-old kid, with Vietnam winding down they sent me to Chanute AFB in wonderful Rantoul Illinois. For around six months, six hours a day we studied aircraft electrical systems, along with theory of flight. After that assignment, one guy I was stationed with at Chanute (Alvis) came with me to Barksdale AFB Louisiana.

The Barksdale assignment is where I started reading and dreaming while attending night school. I became a big fan of the Barsoom series and Edgar Rice Burroughs along with Louis L'Mour and many other adventure writers. I bought them all and read them in my spare time. After the 4-year tour with the Air Force, I returned to Syracuse and got a job in electrical maintance at a paper mill in Fulton N.Y. While working there and going to night school at Oswego State I met my wife.Later, we moved to a little town outside of Saratoga Springs and settled down in a little house, on a little road, with 2 little kids, and a furry little doggie named Tammy. It was here that I was finally able to sit down and start writing.

So with my exposures to top notch companies, technicans, scientists, engineers, people, and all America has to offer, I was able to pen out We Danced Before Time.

BDW: Why did you decide to self-publish your book?

Robert: Having a business background while marketing and designing our products I knew I would be wasting my time trying to send an unknown writer's manuscript to some company.
So I took continued education classes at the Knowledge Network in Albany with Bobbie Christensen, Ginie Sayles and others. They all gave excellent advice and I followed their plan.

BDW: How was your self-publishing experience?

Robert: I did what they said and was polite whenever I made a phone call or wrote an e-mail. The easy part was writing the manuscript. Making it a book was an engineering marvel. You do not as a book reader realize what has to happen in order to get that printed work in someone's hand. Luckily I'm use to doing what a professional suggests on a project. So all and all I was scared and I still am scared about not making a mistake. Or doing what most normal human males do "Shoot my mouth off before I think it through. Most importantly I want to thank my wife for putting up with me. And Sheridan Books for the excellent staff they supply, as well as Mustang Graphics for the help with the cover and artwork.

BDW: Who are the main characters? What can readers learn from them and what are the unique concepts the book focuses on?

Robert: To me the characters are some of the most influential people I have met throughout my journey on this earth. A lot of the people in We Danced Before Time are schoolteachers that did not give up on me because I was a troubled kid from a broken home. The characters are my way of saying thank you for your effort. Even if you do not feel like it, you do make a difference. They are evolving in a 21st century world, which is in the process of being influenced by an evil doctor, with the ability to gain infinite knowledge of Quantum Theory. When I think of time and space as coexisting in one incomplete field that is ever changing, I understand that as quantum. As humans we cannot comprehend dimension jumping. Einstein got to where he got by always wondering how God would have done it. Well me too, from a fictional standpoint. I've seen state of the art communication devices. The world is full of equipment that 20 years ago was unthinkable. There are SiFi level discoveries happening around every corner. My series of books are evolving around learning the quantum and its ways while opening minds for new discoveries.

A society with a future will spend less money and resources on locking people up or lobbing IED's at each other, and more on a good solid education. The value of money should start to swing more toward empathy than how large of a stack of paper you own. I am a product of modern man who looks to the past for guidance and the future for answers.

BDW: Since this book will be the first in a series, what can readers look forward to in future volumes?

Robert: The entertainment of reading and dreaming is a serious thing and I plan on working with love, science, excitement, and senses, all while trying to keep a general audience rating and make some money. My web site http://www.robertsecreti.com will from time to time have excerpts from my unpublished works for my readers to see. By the third book I am going to have plenty of good material for a movie and the Quantum computer game of life will be finished. I like multiple marketing revenue as well as having fun writing. Thanks to all that have taken the time to read me or help another human soul. We are all in this together.

Send $9.49 for a sample copy of "We Danced Before Time" to Robert Secreti, PO Box 422, Burnt Hills, NY 12027. Dealer and wholesale orders are invited. If you would like to contact Robert Secreti for an interview or to request additional information, please send an inquiry or e-mail to mailto:bob@ robertsecreti.com.