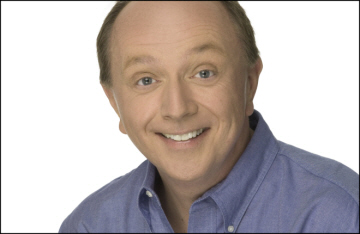 Harold Theurer, Jr.
"Hey Dad, Let's
Have a Catch!"

Written by Al Galasso

I grew up in Little Italy in Manhattan, and as a child learned how to play stick ball, stoop ball, tag, Simon Says, and other children's games on the street. It was a different time then when kids could be kids. We were not shuffled off from one planned activity to another. For the most part, we created our own fun and also participated in extracurricular school activities as well. It was a safe time for children, and the older kids took care of the younger ones. I remember that our baseball team looked like the United Nations, and when games were over, we would call our mothers up to find out what was cooking, be it Italian, Chinese, Spanish, Greek, Kosher, Soul Food, Polish, or just plain American fare. Then we would bring our friends over to enjoy meals that would be new and tasty to them.

Harold Theurer, Jr. has captured the essence of those times in his simple, yet meaningful new book, "Hey Dad, Let's Have a Catch." In this day and age, when parents are so busy just trying to make ends meet, it offers a simple solution to spending more time with your kids every day. Take a break from video games and all the electronic gadgets that are supposed to make our life simpler, but in fact, create more complications and less human contact.

Play catch with your child. Harold's dad, as well as my own, held down two jobs and worked long hours each day. But there was always time for a five minute session of daily catches. A "catch" becomes a metaphor for communication between father and son (or daughter). It is depicted as a rite of passage, and a special gift to pass along. Over the years, the son becomes the father and the roles are reversed, but the tradition continues.

"After submitting the book to literary agents and receiving comments such as wonderful story, beautifully written and illustrated, but it not edgy enough for today's marketplace, I decided to publish it myself. I firmly believe there is a market for a wholesome true story that baby boomers can relate to and read to their children," said Harold.

John Gambling of WABC Radio received a copy and flattered "Hey Dad" by reading it in its entirety to close his program the Friday before Father's Day in order to honor dads. The story hit home as we filled orders made through our website.

The National Baseball Hall of Fame and Museum in Cooperstown reviewed and purchased copies for its Museum Shop. After one week on the shelves, the Assistant Buyer was thrilled with the sales even though it was not a book featuring a famous cartoon character.

Harold Theurer, Jr. was born and raised in Brooklyn, New York, the true epicenter of the world. He was inspired to write "Hey, Dad" to honor his own father, a child of the Great Depression. The phrase quality time was yet to be coined, but Harold was the beneficiary of those precious moments as his father arrived home from his day job and prepared himself for his evening responsibilities. This is his first children's book with two more on the drawing board.

Harold earned his Bachelor's Degree from Wagner College and his M.A. In Counselor Education from New York University. Harold still lives in Brooklyn with his wife and son, with whom he plays catch with on a regular basis. The family beagle, Derek, is named after his son's favorite New York Yankee. Harold's creative side is also responsible for products that can be found on www.goodluckproducts.com.

The book is beautifully illustrated by William Bledsoe, who is the Official Artist of the International Storytelling Festival. Order "Hey Dad, Let's Play Catch," at http://www.heydadthebook.com or call 718-836-1072 for dealer details.